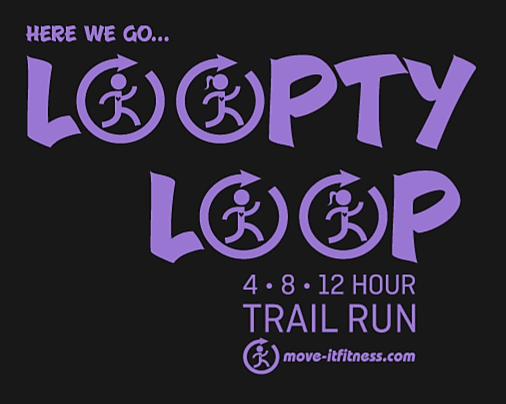 Here We Go Loopty Loop…
This is a 4, 8 and 12 hour race… This means you can run, walk, go fast, go slow! Do as many of the 3.1 mile loops as you want or can. This is your race…. keep going to the last minute or stop when you want. You do NOT have to run the whole time you signed up for. Take a short break, take a long break. Get the idea? It's your race, do what you want in your allotted time  🙂
*** Sorry, no dogs or strollers on course. ***
REGISTRATION: CLICK HERE
RESULTS… if using cell please scroll to bottom of page
START TIMES:
12 hour = 7:00 am
8 hour = 7:30 am
4 hour = 9:00 am
LOCATION:
Bloomer Park
345 John R Rd.
Rochester Hills, MI 48307
CUT OFF TIMES:
• 4 hour = start last 3.1 mile loop by .. 12:59 pm
• 8 hour = start last 3.1 mile loop by .. 3:29 pm
•12 hour = start last 3.1 mile loop by .. 6:59 pm
** NOTE: Race stops at 8:00 pm. 12 hour participants, please do not go out for last loop if you cannot finish loop by 8:00pm
COST:
4 Hour
• $70 = through May, 2021
• $80 = through July 20, 2021 6:00pm
**$85 = Race Day / Cash or Check Only
8 Hour
• $80 = through May, 2021
• $90 = through July 20, 2021, 6:00pm
**$95 = Race Day / Cash or Check Only
12 Hour
• $90 = through May, 2021
• $100 = through July 20, 2021 6:00pm
**$105 = Race Day / Cash or Check Only
START/FINISH: Hill Top Shelter
COURSE:
Trails are DIRT with rocks and roots.  Loop is approximately 3.1 miles of wide and single track trails. We changed it to a complete loop…. no two way traffic and one aid station!!
Even though this race is held in July, trails are shaded and will be much cooler than on the open road.
Sorry no dogs or strollers on course.
DROP BAG: Don't want to carry all your supplies? We will have a drop bag area at the start/finish area. You will also have access to your car after each loop.
PACERS: not allowed this year
EARLY PACKET PICK UP: 
Date 7/23/2021  (Friday)
Time: 3:30pm – 6:00pm
Location: Bloomer Park –
345 John R rd.
Rochester Hills, MI. 48307
 *Notify booth attendee that you are picking up
packet for Loopty Loop race
RACE MORNING PACKET PICK UP:  @ Hill Top Shelter
12 hour = 6:15am – 6:50am
8 hour = 6:30am – 7:20am
4 hour = 7:45am – 8:50am (we will not have packets out until 7:45, please don't come early)
**NOTE: To avoid long lines race day, PLEASE try to pickup packet on Friday!!! Race day, park opens at 6:00am which gives a limited time for race day Packet Pick Up.
TIMING: Race Time Services
Please pin bib on outside front of your clothing.
Chip timing is to keep track of your laps/time.
MUST cross timing mat after each lap to ensure your loops are being counted.
POST FOOD:
Towne Square Pizza –  🙂 Yummy
we will have 4 deliveries, times = TBD

AID STATION: One aid station per loop @ start/finish area. * if temperature demands it, we may add a water only aid station.
Stocked With… Salty, Sweet, Fruit, Potato w/salt, Pickles, Gatorade, Coke and Vernors (ginger ale). Other things will be added as we get closer to event date.
WHAT YOU GET:
• Female-Technical racerback Tank
Male-Technical sleeveless Tank
• All Finishers receive.. Medal or Belt Buckle
• NOTE: If you reach 50 miles or 100K distance, you will receive a BELT BUCKLE and Medal,
reach 50K/25K distance, receive a 50k/25k keychain and medal
• Post Food
• Well marked course
2021 Tank Top- Mens Lime Green only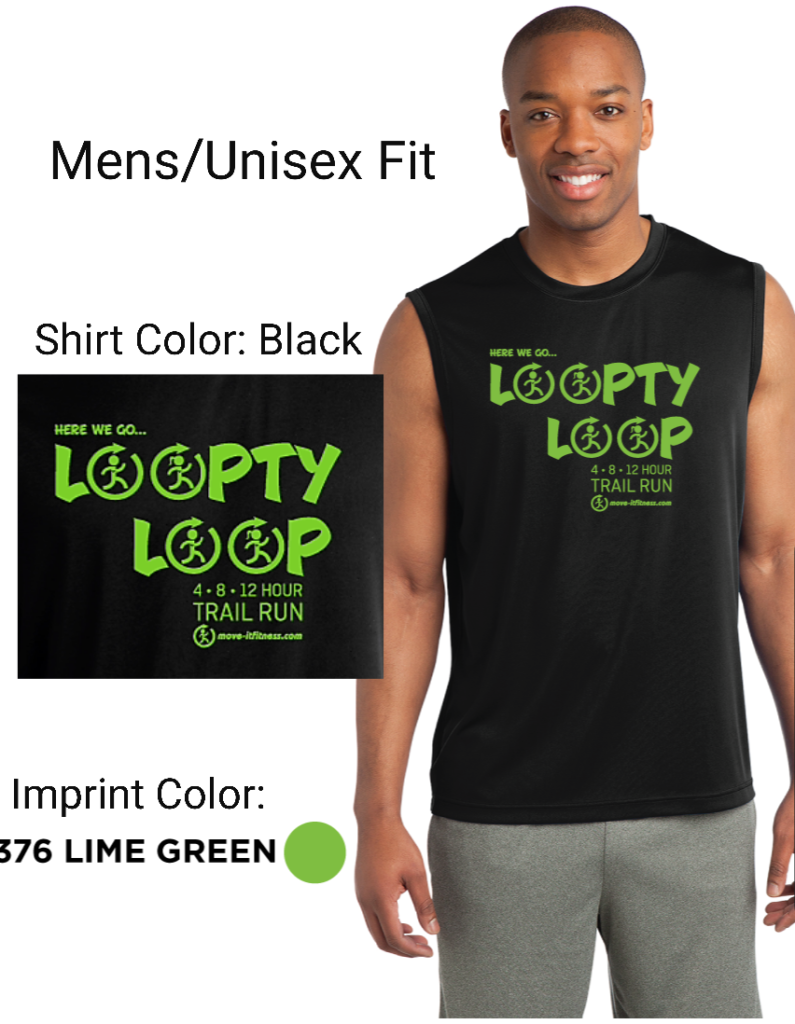 2021 Tank Top- Womens Purple only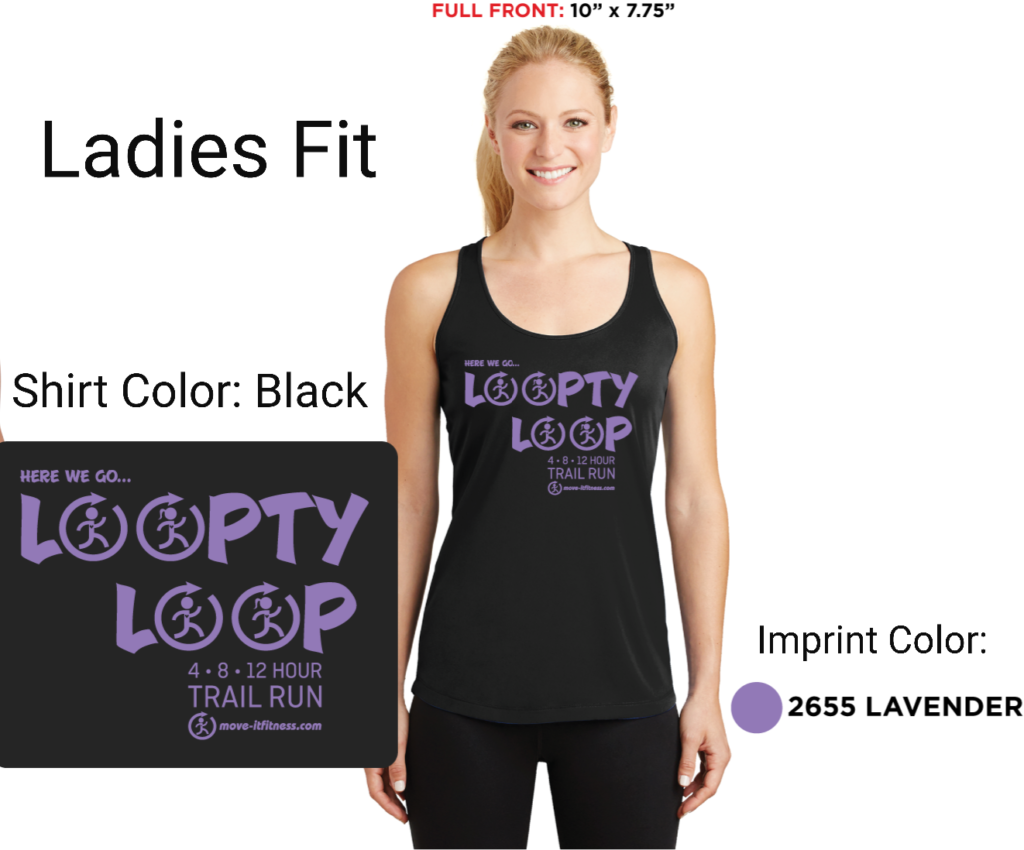 Buckle shown below
Camping: No camping at Bloomer Park
Nearest camping sites =
Stony Creek Metro park: Rustic sites only
Addison Oaks County Park: Full service campsites
Both parks are approximately 20 minutes from Bloomer park
COURSE MAP: New course for 2021
2021 Map – 3.1mile loop download.. click here