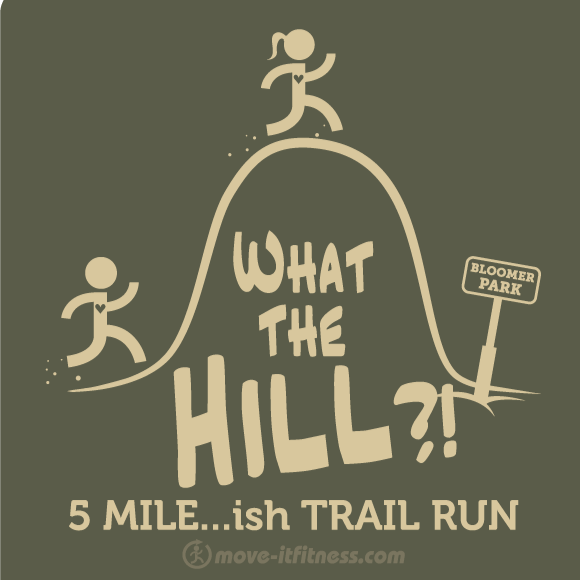 Adjusted Course for 2021 to accommodate two time slots. We will be starting at the the top(stone shelter) this year, no walking to start.
Come out and challenge yourself on the HILLS.
Yes its a tough course but… You have 2.5 hrs. to complete 5 ish miles, that's 30 minutes per mile. If it takes you longer we will wait!!! Run – Walk – Hike – bring your walking sticks! It doesn't matter how you get it done. ITS YOUR CHALLENGE 🙂
*** NO STROLLERS *** NO DOGS
Sanctioned by: USA Track and Field
2021 RESULTS
7:30am start – click here
9:00am start – click here
DATE:
Sunday…June 27, 2021
TIME: Two Time Slots
100 participants per time slot
*7:30 am 
*9:00 am
LOCATION: Bloomer Park – Rochester Hills
345 John R Rd. Rochester Hills, MI 48307
COST: 
$37.00 February 
$42.00 March – May
$47.00 June 1 – June 24
 $50.00 Race Day….CASH ONLY (limited shirt sizes)
START/FINISH: Stone Shelter
First shelter on left once you pass Pay Booth.
COURSE:
5 (ish) mile Trail Run
Held at Bloomer Park on the mountain bike trails. All trails are 100% DIRT- more single track then wide track. Trails consist of dirt, sand, wooden bridges, rocks, roots, wooden stairs, downed trees and possibly mud (not a lot) if it rains!
This is a very challenging course with many rolling to STEEP HILLS and a few stairs too!! Elevation is approximately 1000 feet of total climb. This is not a race to get your PR in, but a great course to BRAG about!!!! Runners and Walkers are welcome  🙂  Course is not certified, distance and elevation was measured by Race Director GPS watch.
2021 MAP:
to download map.. click here
.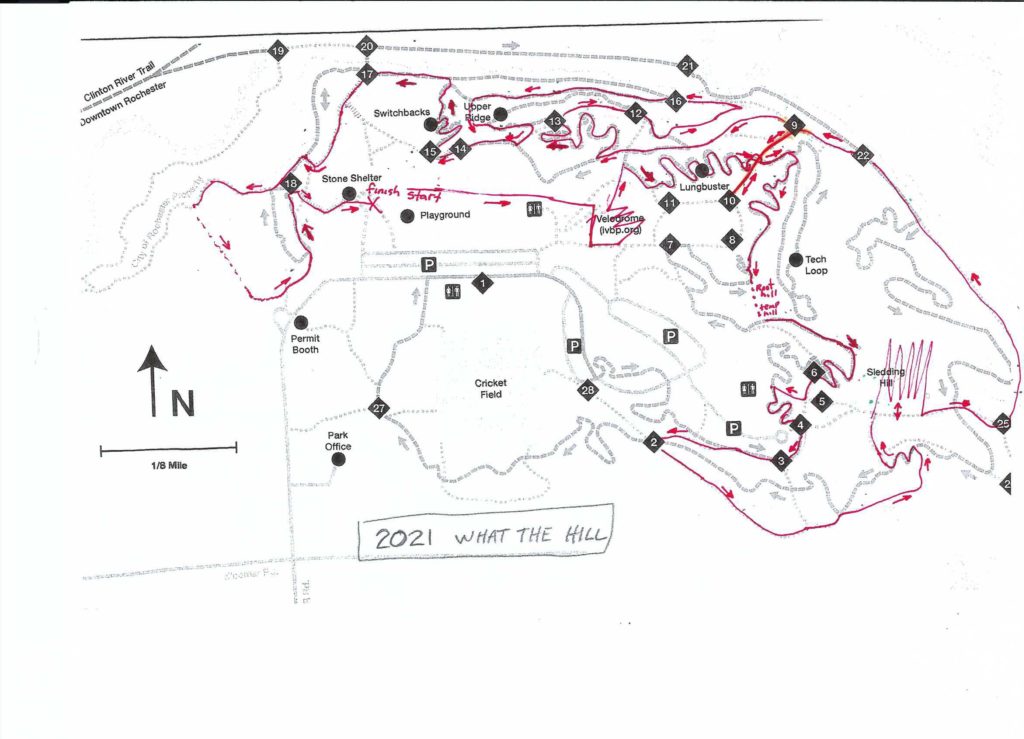 PACKET PICK UP: Race day only
Note: packets will only be available at times shown. 
**7:30am start time = 6:45am – 7:50am packet pick up 
**9:00am start time = 7:45am – 8:50am packet pick up

AID STATION:
2 aid stations with Water
WHAT YOU GET:
Finishers Medal
Unisex Cotton T-Shirt
FUN, SWEAT and BRAGGING RIGHTS
2021= Military green T-shirt … you pick PINK or BLUE imprint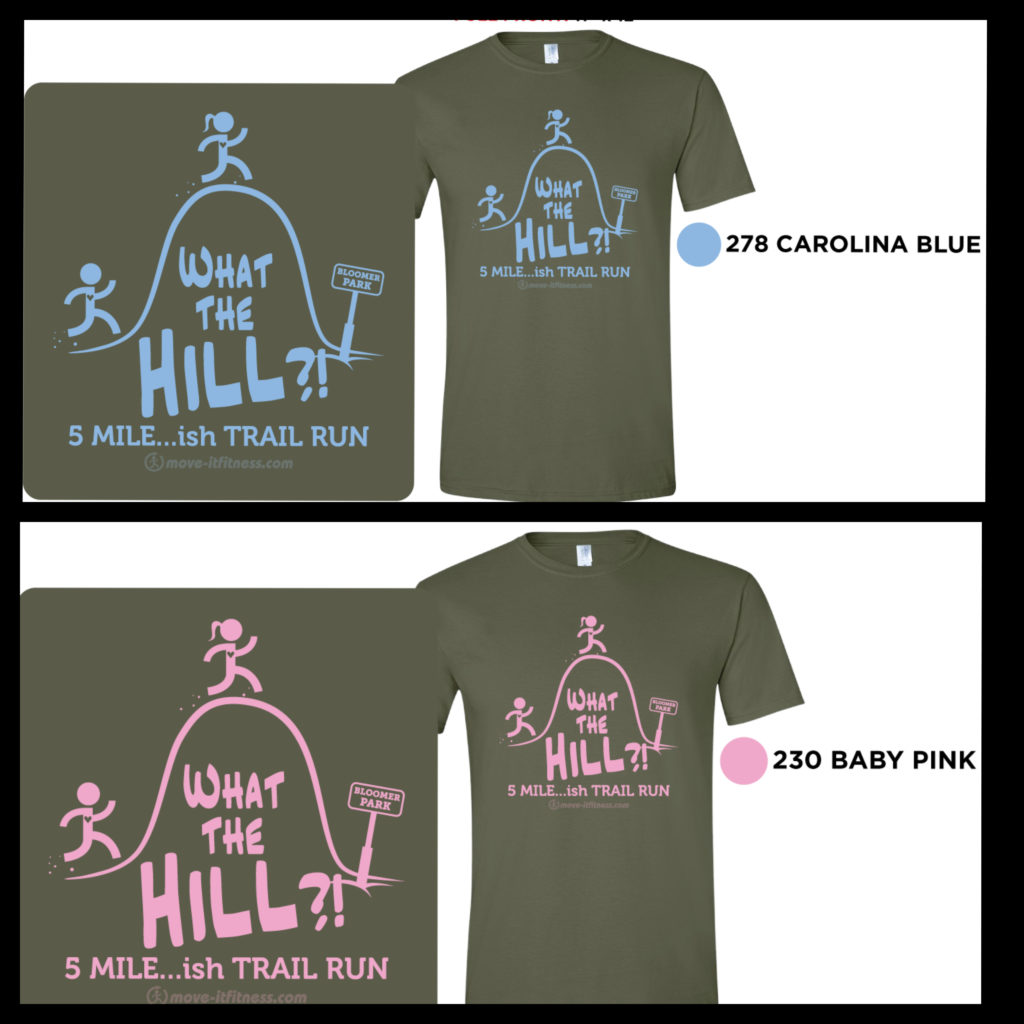 2019 Pictures:

2018 Pictures:

2017 Pictures: